Teacher Workshop
About the Workshop
Bringing education alive for today's learners is a challenging task and today's educators are not only required to teach but reach as well and understand the needs of today's learners by creating a supportive learning environment. With technology infiltrating 21st century classrooms faster than ever, teachers need to adopt the latest teaching and learning tools to make learning fun and relevant. They also need to nurture their creativity and new pedagogical approaches along with coordinating classroom resources and managing student behaviour to bring about a positive impact on both teaching and learning.

The workshop will help you gain a deeper understanding of modern teaching techniques and handling diverse learners across the globe. Participants, who could be current or aspiring teachers, will leave the venue with an abundance of teaching tips, lesson plan ideas and other tools that would make their teaching journey rewarding.
We have already conducted workshops in the following schools:-
1. Mongrace Montessori House, Kolkata
2. KidZee - Rising Star, Narendrapur, Kolkata
3. Mother-S Care Montessori School, Kolkata
4. Little Scholars Playschool, Kolkata
5. Nirmala English Primary School, Bangalore
6. Motherland English High School, Bangalore
7. Modern English School, Bangalore
8. Ratnakar North Point School, Howrah
9. Alipore Tiny Tots School, Kolkata
10. Happy Home Public School, Delhi
11. Star Kids, Howrah
12. Brain Vista Montessori and Pre School, Kolkata
13. House of Petals Montessori House, Howrah
14. Blossom Nursery School, Reserve Bank of India Township School, Salboni
15. Jain Public School, Ratlam, Madhya Pradesh
16. Mangal Newton School, Beawar, Rajasthan
What will be covered?
Our workshop will be interactive as we encourage active participation from all the participants and will address the following areas followed by a thorough discussion:-
Creative thinking
Engaging today's learners
Using technology as a tool for effective leaning
Teaching can be effective . . . if you use your strengths
Effective tools and techniques of classroom management
Who can participate?
The workshop is designed for all teaching professionals both aspiring as well as working, pre and primary, nursery and Montessori teachers, curriculum developers, educationists, school owners, career changers and for those who are keen to teach abroad. The workshop will help you to understand the role of teaching in the learning process and guide you toward the right direction especially if you are planning an international classroom.
Learning Outcomes
By the end of the workshop participants will be able to:-
Grasp an idea about varied aspects of teaching
Gain a better insight into modern pedagogical methods
Understand how to engage today's young learners
Prepare for international teaching career
Facilitators
The workshop will be facilitated by the following experienced and accomplished teacher trainers:-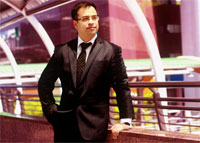 Dr Sanjib Chakraborty has been an entrepreneur CEO and strategy consultant in Asia since 2003 who harbors a strong passion for learning which delivers real results.

Besides being a PhD in Management Science from University of Hertfordshire, UK with double Masters in Education (M.Ed in Curriculum & Instruction Design) and in Business Administration, he is a :-

Diploma holder in Learning & Development, CIPD, UK Certified L&D Practitioner from TAP Academy & British Institute of Learning & Development, UK and Certified Trainer from Singapore Institute of Management, Singapore.

He has been an ardent facilitator and an avid traveler who has been to more than 25 countries conducting workshops and creating engaging learning experiences through custom-made Learning and Development programs. He continues to draw on his skills as an instructional designer and learning and development adviser helping participants to fully engage in their role and career.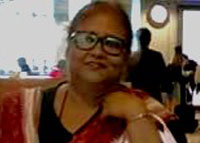 Ms Uma Ghosh has been a lecturer who has been preparing Trainee Teachers for their teaching practice in their 1st and 2nd year through a series of innovative and child centric methods through micro teachings. Conducting refresher workshops and grooming would be teachers to appear for interviews in reputed Schools. With an extensive teaching experience Ms Ghosh is presently associated with Educational Support Centre as their Academic Guide and Counsellor and Examination co-ordinator.

She has held workshops for a chain of schools in Banaras (SUNBEAM SCHOOL) for a week, before they opened their Pre-Primary section for the existing teachers and has been an academic guide for 'DASGHARA KG SCHOOL'. Furthermore she was a member of the resource team for the CICSE workshop for teachers from schools across India, held during the summer vacations for twenty days and a member of the resource team for MACE (by The Modern High School) for their Primary Teachers Training for two years.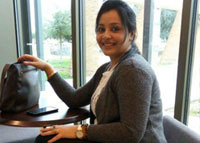 Ms Pritha Mohinta is a freelance soft skill and communicative English trainer and is associated with Asian College of Teachers and Sri Shikshayatan School. She is a CELTA certified teacher by Cambridge University and a certified TEFL and IELTS trainer with 4 years of experience in teaching and more than 10 years of corporate experience.