Teacher Workshop
About the Workshop
Making education alive for today's learners is a challenging task and today's educators are not only required to teach but reach as well and understand the needs of today's learners by creating a supportive learning environment. With technology infiltrating 21st century classrooms faster than ever, teachers need to adopt the latest teaching and learning tools to make learning fun and relevant. They also need to nurture their creativity and new pedagogical approaches along with coordinating classroom resources and managing student behaviour to bring about a positive impact on both teaching and learning.

Our workshops conducted at ACT centre in Acropolis Business Tower in Kolkata as well as several schools spread across the city. These workshops will help you gain a deeper understanding of modern teaching techniques and handling diverse learners across the globe. Participants, who could be current or aspiring teachers, will leave the venue with an abundance of teaching tips, lesson plan ideas and other tools that would make their teaching journey rewarding.
We have already conducted workshops in the following schools:-
1. Mongrace Montessori House, Kolkata
2. KidZee - Rising Star, Narendrapur, Kolkata
3. Mother-S Care Montessori School, Kolkata
4. Little Scholars Playschool, Kolkata
5. Nirmala English Primary School, Bangalore
6. Motherland English High School, Bangalore
7. Modern English School, Bangalore
8. Ratnakar North Point School, Howrah
9. Alipore Tiny Tots School, Kolkata
10. Happy Home Public School, Delhi
11. Star Kids, Howrah
12. Brain Vista Montessori and Pre School, Kolkata
13. House of Petals Montessori House, Howrah
14. Blossom Nursery School, Reserve Bank of India Township School, Salboni
15. Jain Public School, Ratlam, Madhya Pradesh
16. Mangal Newton School, Beawar, Rajasthan
What will be covered?
Our workshops are interactive as we encourage active participation from all the participants and address the current issues in teaching and learning followed by a thorough discussion. The workshops also comprise hands-on activities and are facilitated by experienced and accomplished teacher trainers and educational experts.
Who can participate?
The workshop is designed for all teaching professionals both aspiring as well as working, pre and primary, nursery and Montessori teachers, curriculum developers, educationists, school owners, career changers and for those who are keen to teach abroad. The workshop will help you to understand the role of teaching in the learning process and guide you toward the right direction especially if you are planning an international classroom.
Learning Outcomes
By the end of the workshop participants will be able to:-
Grasp an idea about varied aspects of teaching
Gain a better insight into modern pedagogical methods
Understand how to engage today's young learners
Prepare for international teaching career
Facilitators
The workshop will be facilitated by the following experienced and accomplished teacher trainers:-
Dr Sanjib Chakraborty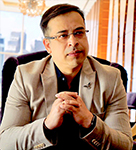 Dr Chakraborty is a PhD in Management Science from University of Hertfordshire, UK with two Masters - in Education (M.Ed. in Curriculum & Instruction Design) and in Business Administration. He is a Diploma holder in Learning & Development, CIPD, UK, a Certified L&D Practitioner from British Institute of Learning & Development, UK and a Certified Trainer from Singapore Institute of Management, Singapore. He has been a lecturer at a University in Bangkok, Thailand and presently lectures at several international universities in Asia. He is an ardent facilitator and an avid traveler who has been to more than 41 countries conducting workshops and creating engaging learning experiences through custom-made professional courses.
Ms. Jhumur Chattopadhyay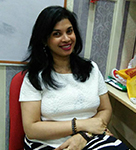 Ms. Jhumur is an academic professional with 13+ years extensive work experience in New Zealand, India and Thailand. She is a Certified NLP Practitioner and holds Diploma in NLP, Advance Diploma in NLP, National Certificate in Social Services from Te Wananga Aoteara as well as Out of School Supervision Certificates conducted by New Zealand's Ministry of Social Development. She is also TESOL Certified from the Directors and the Board of Teachers of TESOL CANADA. She has experience in teaching both young and adult learners.
Ms. Sudeshna Guha Thakurta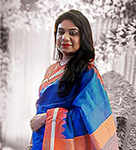 MMs. Sudeshna is a member of the Training and Academics division of Asian College of Teachers and conducts a wide range of sessions. She has completed her Bachelor of Science in Advertising, Marketing, Sales Promotion and Sales Management. She has been a Corporate Process as well as Communication Trainer and Quality Analyst with substantial training experience of 14+ years in Customer Relationship and Refresher Orientation for organizations like HSBC, ITC Infotech and has worked with Aviation companies as well as has experience in the Hospitality industry.