Alumni
Soma Ghosh Majumder
International Teaching Diploma
Kolkata, India
ACT is a very good institute. The atmosphere here is very good and many facilities are being given. The admin people like Sucheta and group and back office people are extremely good. They always keep in touch and solve queries. Teachers are very good and their way of teaching is also very good. Very planned and organized. The office boys are very good, helpful and nice. Like sankar da, chhotu and all. Thank you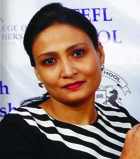 Arpita Dutta
International Teaching Diploma
Kolkata, India
I am very much thankful to my mentor for the information and the knowledge she passed on which will be very helpful for my professional life. More of it she was like a friend of mine who takes care of me during the whole three week session. I am very much glad to get a mentor like Rimpa mam. My peers were very enthusiastic. These three week course was very hectic for me. I would like to suggest that the tenure of this course could be extended till at least one month then it would be more convenient.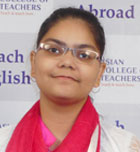 Arzoo Kalim
International Teaching Diploma
Kolkata, India
My experience was awesome. I'll never forget this experience throughout my life. My favourite teacher is Teesta M''aam. Even Sucheta m''aam she was very helpful. Overall it was very good.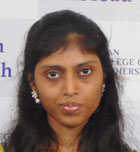 Saloni Sureka
International Teaching Diploma
Kolkata, India
My overall experience about the course was good. It helped me a lot in very positive manner. It also helped me to gain more knowledge about the outside world. Overall the experience was very satisfactory.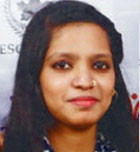 Saba Halim
International Teaching Diploma
Kolkata, India
I am very privileged to be a part of Asian College of teachers during this course i have learned what Montessori and pre primary teaching is all about and the trainer that has been provided to us was an amazing trainer, they taught us so nicely about the lesson and clarified it. During my course I have learned a lot from my teachers and moreover from my peers who have supported me a lot. I am very thankful to all of them who encourages me, reward me and let me explore myself by getting more knowledge and experiencing more learning..Thanks a lot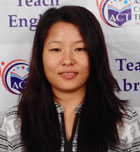 Chingpai Rh
International Teaching Diploma
Kolkata, India
I really enjoyed every day of my class. First day of my day i was really shy, not confident, nervous, but now am really out of shyness and am much confident than the first day. It really developed my confidence, the group activities really helped me out. really had a great time, the importance of warm up, context setting ,core dialogue, vocabulary expansion and communicative activities that really important and help me in my teaching practice. i learned a lot from you all mam thank you so much to make me to teach and touch live like you.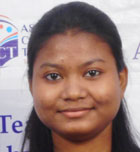 Skyla Sunidhi Ekka
International Teaching Diploma
Kolkata, India
The experience in Asian college was nice. We were guided all the time by our trainers and the instruction given to us was always clear. However the experience overall was good.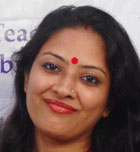 Indrani Mukherjee
International Teaching Diploma
Kolkata, India
The course was short and precise. The activities were all fun, engaging as well as extremely relevant. Everything about the course was useful and served as building a strong foundation for our future as teachers.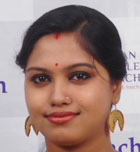 Shilpi Chatterjee
International Teaching Diploma
Kolkata, India
I am a student of act. I had a very good experience about my class. Lot of things i will learn in my class...specially our group activity was very nice..Our teacher was very good.Some good experience about our warmer class. It's a very funny and enjoyable. I feel very happy about these things.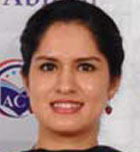 Jaskiran Kaur Sekhon
International Teaching Diploma
Kolkata, India
My experience here in ACT was amazing. The trainer used very professional method of teaching and presentation. The facilitators provided in ACT are very kind, friendly and helpful. So i feel very glad to do the course in ACT. After finishing the course I feel confident, ready and equipped to teach. So thank to ACT and my beloved trainer for always motivating and encouragement.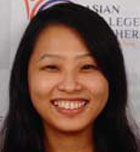 Stella Lo
International Teaching Diploma
Kolkata, India
It's fun, learning was taught in a modern way compared to our school days. Everything we learned is very new, good and effective. Through these courses I learned new things, got teacher training practices experiences, met and made new friends. Every day we get tea served. As they say everyday is learning, there is no ending to it.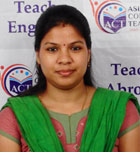 Sushmita Prusty
International Teaching Diploma
Kolkata, India
I experienced lot many things through learning and lots more by observing. I have really learnt a lot more also from my trainers, they are very helpful at times we look for. Whenever I went for teaching practice, initially I felt nervous but later I could manage myself doing things better in my own way. It felt good for attending teaching practice as that is an opportunity wherein l could gain confidence.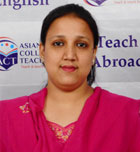 Khushbu Rahman
International Teaching Diploma
Kolkata, India
Firstly, I was very nervous in the class, now i have turned from nervous to confidence only for the inspiration of my Trainer. I liked warmer; it has brought refreshment and enjoyment for me. Trainer's encouragement is everything for me. When our Trainer told me you have done well, this feedback brings back confidence of mine. Trainer ma'am teaches in a friendly manner. And very well, i learnt the learning processes including- how to teach to young learner. Other Trainers also teach us very well. These teachers also give much feedback that had helped me. When i participated in the group activity, it helped me a lot because by group discussions one can get new ideas to create. Teaching practice really helped me as it's a good exposure and experience really enjoying teaching. Our ma'am is really good and helpful and our friends or peers are also very good and they are helpful and I take back lots of memories. Our ma'am was really awesome. ACT institute very helpful in changing my life.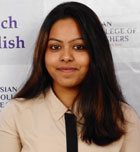 Gloria D'cruz
International Teaching Diploma
Kolkata, India
Before starting my course I was very demotivated about the trainers, the environment how they would be. But when I joined and started with my classes I felt very nice, as trainers and even my batch-mates all are very cooperative, helpful, motivating and also supportive. I could understand whatever my trainer's were teaching us. Whenever I had any problems, I asked them and they were very free to answer. Through this training I got to know many thing which I always had problem. Each and every day we enjoyed with our Trainers, also with my friends. We became more creative and innovative by doing chart work and different kind of art craft. According to me I feel that I did every impossible thing which was very difficult for me before I could join the course. We had nice teaching experience in Vivekananda Vidyapith School where we went for our first teaching practice. Then in Mongrace Montessori School, the teachers & principal and those children were so friendly. We gained lots of skills from ACT. And I am very glad to be a member of ACT. I got the training from the best teacher. I must say I have never seen a trainer like our Trainer Mam, she is just multi-talented I do not have anything to say about Mam.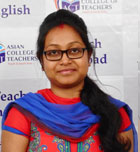 Kakoli Kundu
International Teaching Diploma
Kolkata, India
This is my great experience in my life. I learned a lot of things from here. These 3 weeks will be memorable for me. I learned from this course like what is teaching and I get a wonderful training from this course. I spent a great time with the teachers and my friends. They all are very supportive, cooperative. The teachers are excellent. They are really encouraging us all. I packed my bag with full of knowledge and different type of learning skills from here. I specially thanks to my trainer. I really spent a great time with all of them. I will try my level best to reach the goal with knowledge which i learned from here. When I was entered in this institute on first day i was felt very nervous, excited. I also felt very nervous. But few days later i increased my confidence level. I have done here a lot of practical things which will be really helpful to me. I learned many more things like what is group activity etc. I will miss them a lot.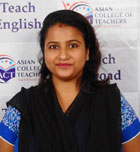 Sharmistha Dutta
International Teaching Diploma
Kolkata, India
TI still remember the day; I walked into my classroom with endless queries. It was a new world for me. But now after the completion of the ITD course at ACT i have gathered much knowledge about the wide spectrum of education. am lucky to be a part of ACT family. my heartfelt gratitude to my facilitators..I'll always cherish these 21 days of my life that been spent here where I underwent the metamorphosis. The ITD course has given a new dimension in my life; it has helped me to regain my self confidence and also helped me to gather knowledge.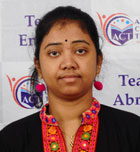 Mitali Sarkar
International Teaching Diploma
Kolkata, India
I have an awesome, amazing, wonderful experience. From here I have learned a lot. I have learned about the circle way of sitting and its facilities. I have learned how I should start a class by playing a warmer. I have learned about the psychology theories, the classical learning theories, the Bloom theory, Costa's questioning and many more things with lots of practical experience. First time I have learned about the Socrates seminar and its facilities.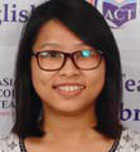 Lo Pao Ching
International Teaching Diploma
Kolkata, India
By coming to this institution, I enjoyed the class and I learned a lot about the teachers training. The teacher is good to us; help us when we needed help. She guided us in making the lesson plan as to how and what the topics should be like according to the age group of the children. She gave loads of examples while teaching which makes it easy to learn, simple to understand and learning interesting. Getting to know people and even contributed loads of ideas in which i don't or can't think of during the lesson made me knowledgeable. Thanks ACT for the wonderful opportunity I have got in which I get to experienced teaching practices at different schools.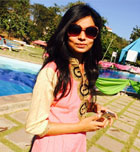 Nisha Bachhawat
Post Graduate Diploma in Pre and Primary Teachers Training
Kolkata, India
It was an enriching experience and made me wiser. It was easy to follow the course with a formulated course structure. It has enhanced my level of confidence. I am working as a teacher in New York Public School, Salt Lake, Kolkata.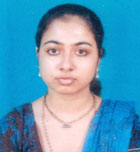 Rupa Chakraborty
Diploma in Pre and Primary Teachers Training
Kolkata, India
It was a very interesting, useful, relevant to my career and worthy course which will definitely help me to step ahead in my life. I am working in Sree Mayapur International School, Nadia.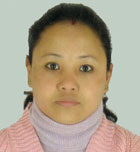 Lazen Khando Yolmo
Certificate in Special Education (Learning Disabilities, ADHD & Autism)
Siliguri, India
I was learning knowing discovering facts understanding additional information and up gradation of my skills and qualification. I am workimg in GD.Goenka Public School, Siliguri.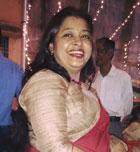 Sarmistha Sarkar
Diploma in Educational Administration and Management
India, Howrah
Really a great experience, enjoyed a lot while doing assignment, feeling honoured when my boss means our Rector ma'am and Principal use to discuss all what we learnt in the course by using those technique. I am a teacher in Abhinav Bharati High School. Kolkata.