ACT Academic Body
ACT Academic Body
ACT's Board of Academics comes from diverse backgrounds. They are leaders who affirm multiple accomplishments with several years of experience. Their superior knowledge and expertise drives us to reach several new heights in the Educational Industry.
Dr Margaret Davitt Maughan
Associate Director – Curriculum and Instructions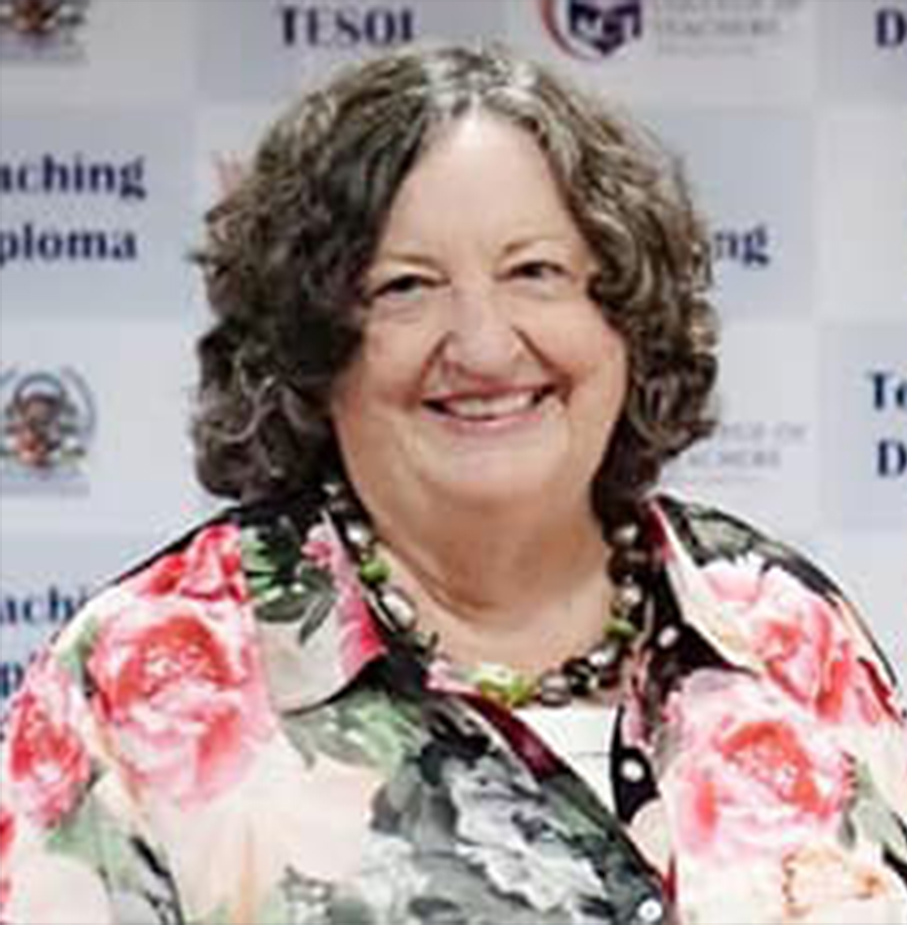 Dr. Margaret Maughan is a Senior Educator with Ed.D Leadership from the University of San Francisco. With more than 35 years of experience in classrooms, curriculum development and interdisciplinary studies she is known to have expertise in instructional organization.

With a continuous passion for academic research Dr. Maughan's topic on dissertation was "An investigation of the relationship between espoused values, shared assumptions, and specific demographic factors among faculty in selected secondary schools".

Her lifelong emphasis on student-centred learning, creative implementations of curriculum and methodology has showered her with several professional honors, scholarships and grants. She is also a known personality for several professional presentations and publications to her credit.
Dr Kuldeep Agarwal
Associate Dean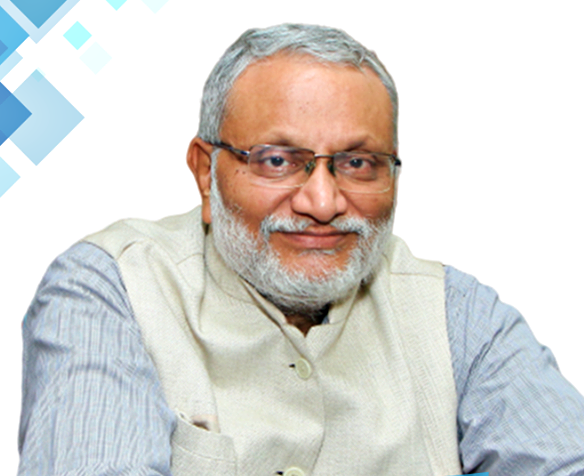 Dr Kuldeep Agarwal owns 37 years of experience in the field of education – as an Educator, Teacher educator and Educational Administrator. He completed his B.A (Hons.) with English Literature from the prestigious St. Stephen's College, Delhi University soon after did his M. A. English and the Department of Education, Delhi University (popularly known as CIE or Central Institute of Education), where he studied Education and also did B.Ed., M.Ed., M.Phil. (Education) and Ph.D. (Education).

Dr Kuldeep started his career as an English teacher in the well-known Modern School of Delhi and later became a teacher educator and taught at CIE, Delhi University. Thereafter, he became a teacher educator and taught at CIE, Delhi University. Soon after, he became the Director (Academic & Open School), State Board of School Education Haryana, India where he established Haryana State Open School as a part of the Board.

With his experience in education he has authored/co-authored several books. He has also presented papers at several national/international conferences; traveled widely to countries like Australia, Bahrain, Canada, Egypt, Israel, Japan, Malaysia, Philippines, Thailand, Turkey, UAE (Abu Dhabi, Dubai), USA, and so many other places. His contribution as a Resource Person at several workshops for teacher development is remarkable. Has also worked closely with international organizations like COL (Commonwealth of Learning) Canada, UNESCO, UNDP, ITU, Amnesty International.

Dr Kuldeep has been a part of the highest policy making group in the country as Director (Academic), NIOS and has served as a Consultant/Resource Person with national organizations in India like NCERT, NCTE, IGNOU, CBSE, COBSE, NUEPA . He has delivered innumerable lectures/talks for teachers in many schools over the years. In 2008, he received the prestigious Endeavour Executive Award of the Government of Australia.

He is now an admirable persona in various fields of Education like Teacher Education, Curriculum Development, Language Education/ELT, Educational Evaluation, Educational Technology, Environmental Education, Human Rights Education, Open & Distance Learning, Women's Studies, Value Education, Educational Policy/Administration/Management, ESD (Education for Sustainable Development), etc.
Ms. Kuhurina Basu
Head, Board of Academics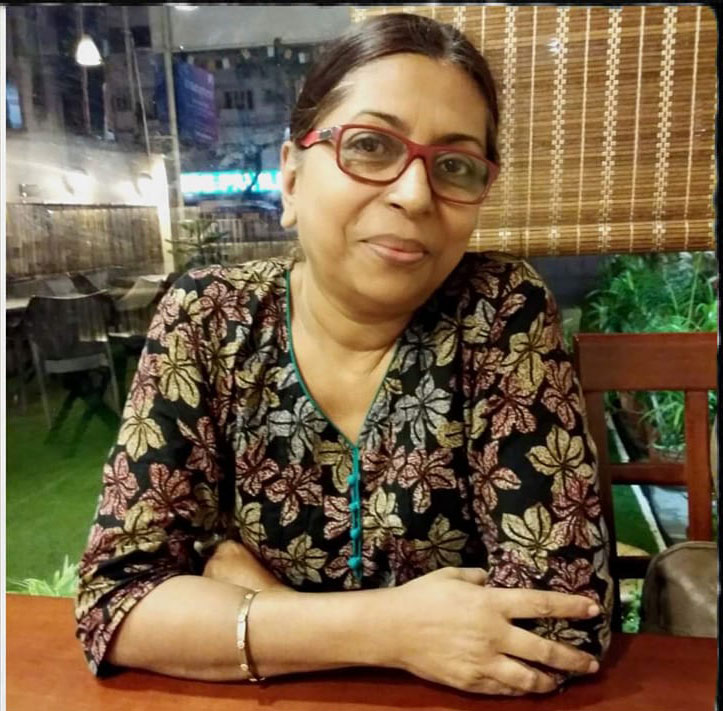 Ms. Basu is a Master of Economics from Jadavpur University, Kolkata and Master of Human Development from SNDT University, Mumbai. She has a long line of experience of over 30 years of experience and 10 years of administrative experience in Mumbai, India and London, UK.

She has been a Tutor ESOL (English to Speakers of Other Languages) – East London Business College, London and Master Trainer in Cambridge International Diploma for Teachers and Trainers. She has worked as a Teacher for English and Psychology in High Schools in London and she has also been a Mentor for DTLLS (Diploma in Lifelong learning Sector) students at London School of Management Education, and Model United Nations at Harvard University in Boston.

Ms. Kuhurina Basu has also been associated with various esteemed institutions namely K.J. Somaiya College of Engineering and Information Technology and Avalon Heights International School in Mumbai.
Dr Sanjib Chakraborty
Founder – Asian College of Teachers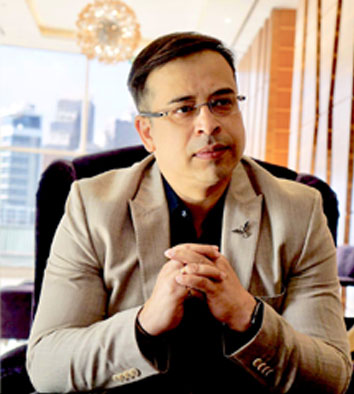 Dr Sanjib Chakraborty is a PhD in Management Science from University of Hertfordshire, UK with two Masters - in Education (M.Ed. in Curriculum & Instruction Design) and in Business Administration. He is also a Diploma holder in Learning & Development, CIPD, UK, a Certified L&D Practitioner from British Institute of Learning & Development, UK and a Certified Trainer from Singapore Institute of Management, Singapore.

The founder of ACT, has been a lecturer at a University in Bangkok, Thailand and presently lectures at several international universities in Asia. Being an 21st century facilitator and an ardent traveler , has been to more than 40 countries conducting workshops and creating engaging learning experiences through custom-made professional courses.

Over the years with his high-end workshops and live online classes for noted global organizations and professionals hailing from different walks of life, his contribution towards taking teacher education to a whole new level has been recognized through several international accrediting and awarding bodies in Europe, America and Asia.

His mission is to increase access to teacher education to produce a workforce of well-trained and motivated teachers. His association with global bodies like TESOL Canada, CPD Certification Service UK, University of the Thai Chamber of Commerce, World Certification institute, European International University to face the challenges and develop international connections is commendable.
Dr Janat Blackmon
Associate Director – Academics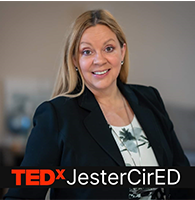 Dr Janat (PhD., MEd., BEd. ICF-ACC, DTM) is an international educator, speaker, and trainer from Canada. A doctorate in Education Leadership, currently working at a public Montessori school with the vision of equity for all. She is a Certified Teacher from Canada, a Certified Texas Principal and Teacher, a certified ICF coach, and a Google Certified Educator. She is also passionate about student agency, leadership, and social emotional learning.

She has worked internationally as an administrator, teacher, reading interventionist, workshop presenter, keynote speaker, guest lecturer, and trainer on leadership, differentiation, assessment, and social emotional learning, and worked with organizations in Thailand and Myanmar for democracy in education. Janat aims at changing education for the 21st century.
Mr. David Bourke
Associate Director – Academics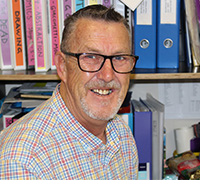 Mr David is a fully qualified Secondary Teacher with over 25 years' experience and holds Bachelor of Asian Studies, Graduate Diploma in Education, Graduate Certificate in Education (Special Needs), TESOL/TEFL Qualification. Over the years David has performed the role English, ESL, Special Needs teacher and Literacy coordinator both in Primary and Secondary Schooling. He has taught both in the Government and private systems in Australia and many countries including: Mexico, UAE, Saudi Arabia, East Africa, India, Vietnam and Spain.

He has extensive experience in IEP's, EAP's, ascertaining students, assessing students' academic abilities, coordinating a team of teacher aids, Guidance Officers, School Counselor and outside agencies. He has also performed the role as English Communication coordinator (an alternative to Senior English), Years 11 and 12 Legal studies, Intercultural Communication, Geography and History. Currently he is an English Language teacher in Spain for school students as well as Adults.
Dr Thomas James Miller
Associate Director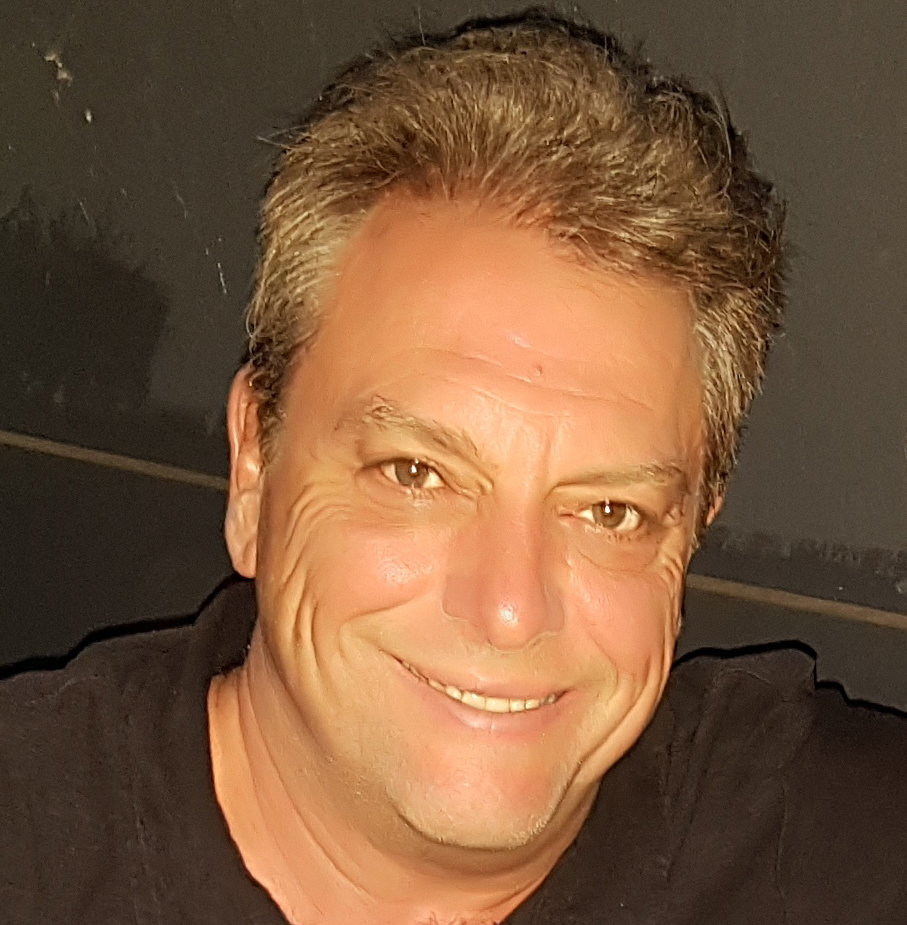 Dr Thomas is an ardent educator with over 30 years of experience in elementary, secondary and tertiary levels. He has achieved remarkable success demonstrated in multicultural contexts gained from having worked on 5 continents. He has Doctorate of Philosophy in Education, Educational Administration, Theory and Policy Studies, Ontario Institute for Studies in Education/University of Toronto (OISE/UT); Master of Education, Modern Language Centre, Curriculum, OISE/UT; Bachelor of Education: Intermediate/Senior Qualifications, York University and Honours, Bachelor of Arts: French and English, Glendon College, York University.
He has taught and worked all over the world at –
York Region District School Board, Canada as ESL, FSL, Classical and International Language Department Head
Ontario College of Teachers, Canada as Bilingual (English-French) Program Officer
Toronto French School, Canada as Principal, Senior School
Council of Ministers of Education, Canada (CMEC), Canada as Coordinator, Postsecondary Education
United Nations Education, Science & Culture Organization (UNESCO), France & Chile as International Civil Servant, Section Head, Teachers & Cross-cutting Themes
Universidad SEK, Faculty of Education, Chile as Professor of English Language and Methodology
British International School Cairo, Egypt as Teacher of English, French and Special Education
Chengdu Foreign Language Schools, China as Principal
GEMS Education Foundation / MFI Education & Training Solutions, Uganda as Director of Education and Training
VINSCHOOL, Vietnam as Director of ESL.
Ms. Debjani Mitra
Academic Consultant, Asian College of teachers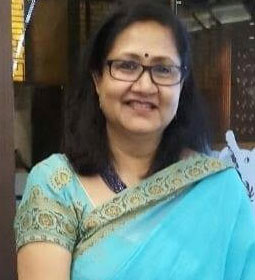 Ms. Debjani has graduated from Jadavpur University, Kolkata and achieved her post-graduation from Madurai University. She now has 27+ years of experience in Pre-primary and Primary levels. She has also received the Teacher Training Certificate from I.C.S.E. Council of India and holds a Bachelor of Education Degree from Kanpur University.
Ms. Mitra has been the Headmistress of a renowned educational institution in Kolkata and worked as a Senior Research Associate for the Usha Martin Schools, served as Faculty for training for the Teacher Training Certificate Course run by Usha Martin Education and is also empanelled as a teacher trainer for Oxford University Press.
Mr. Mervin Strome
Associate Director – Counselling Courses

Mr. Mervin has a Master's Degree in counseling. He has served himself as a counsellor in private practice and also worked in professional counselling agencies. Mervin has taught as well as written accredited courses for different colleges. He has been working in education, counselling and psychology for over 30 years.
Ms. Ann Bale
Associate Director – Counselling Courses

Ann with her Master's Degree in Psychology, a Diploma in Clinical and Pastoral Counseling, has completed a year of psychotherapy training, worked as a counsellor in private practice, and has taught in schools and colleges. She has 30 years of experience – education, counselling and psychology. She is well versed in both online and in classroom settings. She has also written accredited certificate, diploma and degree courses in counselling and psychology, in the UK and in North America.
Dr Ranjini Krishnaswamy
Associate Director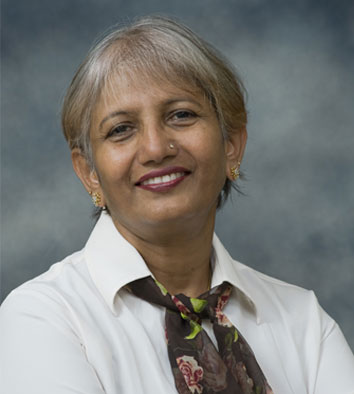 Dr Ranjini is a well-known academician with over 4 decades of experience in her kitty. She has worked with all the levels – High School, Middle School, Higher Secondary and Teacher Training both ECCEd and B.Ed. her remarkable contribution reflects through her achievements. A receiver of the National Award for Teachers/Principals from the government of India, the Jijamata Puraskar for women achievers and the Bharat Vikas Parishad award for her contribution to education.
She is currently the Director of Education for the Dosti Foundation, the only ICSE School in Mumbai where she was involved in setting it up right from the drawing board to the accreditation. She is associated very closely with Global Scholars, a distance Linked Educational Programme of the Bloomberg Philanthropies. Her line of work extends to setting up schools, designing school curricula and working with officials in the government departments in maintaining standards of effective schooling and has also written books on environmental education, English language and poetry.
Dr Anita Jain
Associate Director
Anita Jain, MBBS, MRCGP [INT] is a Family Physician and Lead Trainer, Heartbeats First Aid with special interest in child health and preventive medicine. Currently she has been managing medical care for children at Salam Baalak Trust shelters in Mumbai. She is also the founder and lead trainer of Heartbeats First Aid, an initiative to empower people in health and safety at schools, workplace and communities.
An expert public speaker who has conducted several workshops at schools and medical conferences. She is a clinical editor with The British Medical Journal. She has done her Master's in Health Administration from the University of Michigan and received training as a doctor at KEM Hospital in Mumbai. Dr. Jain has also been trained in mental health first aid with MHFA England, certified as a first aid and emergency response professional with St. John's Ambulance and BLS/ACLS certified with the American Heart Association.
Ms. Papiya Rozario
Associate Academic Director

Ms. Papiya, M Ed (Sp. Ed), MA, B Com, B Ed being an inspired primary and secondary school teacher has 15 years of experience in children's education and special needs children in international schools across the globe. She is now working in Modern International School, Bangkok with a dual responsibility as the A-level (Sixth Form) coordinator and Head of the Languages Division (English and Foreign Languages) with an additional profile of Secondary SENCO (Special Educational Needs Coordinator).
She is soon to join the London Metropolitan University to pursue double masters in Education Leadership and curriculum for accentuating her career in Education leadership and Curriculum management.
Mr Joseph David Thyparambil
Associate Director – UAE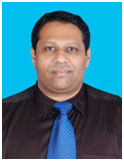 Mr Joseph has BA in Education with Certificate in Teaching English as Foreign Language TEFL. At present he lives in Al Ain and works with the United Arab Emirates as a Chief Academic Officer with Creative Educational Services. His lifelong experience extends to teaching, administration, researching, designing curriculum, liaising, coordinating teachers training, administrative training, has also conducted numerous workshops and been involved in several PR activities.
His dedication in academics has led him to receive Best Principal's Award, 2014, endowed by Students Development Society, India and is on the Advisory Board of Global Aero Sports and STEM Trainers.
Dr Atreyi Datta
Academic Associate – SEN courses

Dr Atreyi Datta holds a PhD in Psychology (Cal). She has completed her Post Graduate Diploma in Rehabilitation Psychology (RCI). She is attached as a Consulting Psychologist with the training unit of a Special School in Kolkata. Her specialty lies in psychological assessment and counseling clients suffering from varied psychological problems and learning disabilities.
Ms. Suparna Ghosh
Academic Associate – Counselling courses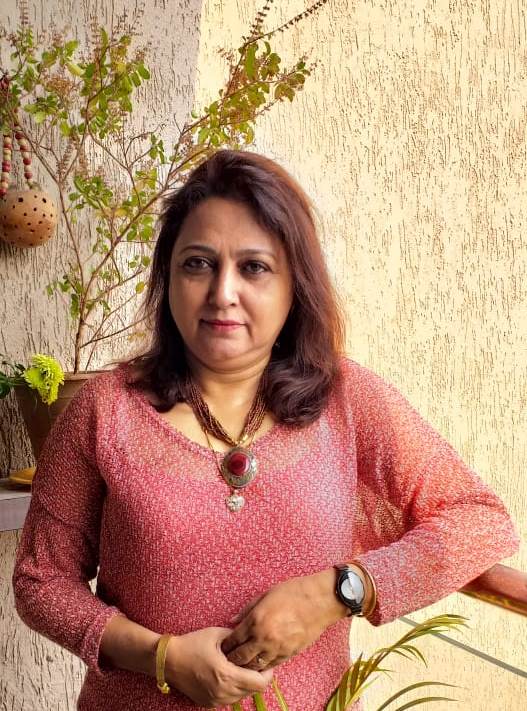 Ms. Suparna has MSc in Psychology. She has more than 20 years of experience in teaching and counselling, and has always been remarkable with her therapy sessions with adolescents and life coaching sessions with adults. She conducts workshops on different relevant modern day issues in schools as well as corporate organizations. Her clients are from different walks of life & works with other trainers as well to facilitate them with psychological inputs and interpretations. She has been in association with Garden High School, Kolkata; Marble Arch School, Mumbai; Jankidevi Public School, Mumbai. She is a well-known in house psychologist and consultant for Yashaswini Films, Mumbai for holding regular motivational workshops for their actors.
Ms. Moumita Ganguly
Academic Associate – Counselling Courses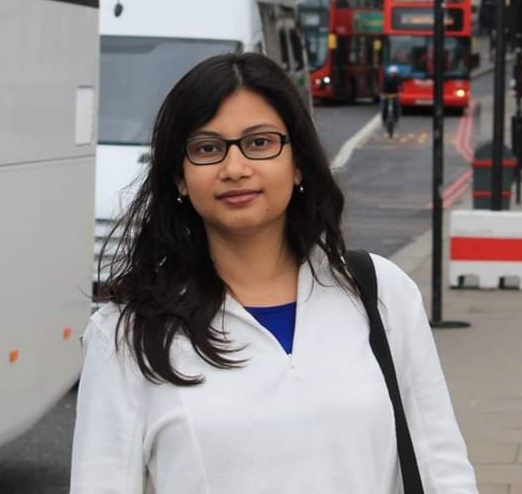 Ms. Ganguly has her bachelor in Psychology (hons)and her Masters in Clinical Psychology. She also pursued BEd in special education, Post Graduate Diploma in Performing Arts Therapy and advanced course in graphology and RCI recognized course of FCED. She has been working in the field of psychological counseling for over 5 years. She believes in maintaining a healthy relationship with all her clients including the special children she has treated. The effort she put in for self-upgradation and her effort in her counselling sessions are exceptional.
Dr Mala (Dasgupta) Sengupta
Associate Director – Teaching and Development

Dr Mala has worked over 25 years as a teacher and examiner. She is a strong engagement to high quality teaching and pedagogical practices. She has served as an English teacher (classes VII to XII) and eventually as the Head of the Department of English as well as the Controller of Examination with an ICSE/ISC school and as an examiner with several professional institutions like SUMMIT and PATHFINDER and Engineering College under WBUT. She is remarkably proficient in designing curriculum, developing study material, students' time table, teachers' timetable, conducting exams, counselling students, parents, teachers, conducting workshops and training teachers.
Ms. Radhika Ramamoorthy
Associate Director – E-Learning Technology

Ms. Radhika is a dedicated educator for 25 years with teaching experience in CBSE, ICSE and IGCSE schools. She has a Masters in English Literature with B.Ed. in English and Social Studies and P G Diploma in TEFL/TESOL. Alongside teaching, she has also been a college lecturer and an able administrator, heading a reputed school in Mumbai for 7 years. She is also an expert in conducting workshops on topics like Classroom Management, Value based education, Interactive approach to teaching of English, Teacher Development Programme and E-Learning for Continuous Education.
Ms. Anita Khanna
Associate Director – Curriculum Design and Content Management

Ms. Anita Khanna has completed her Post Graduation from Delhi University and MEd from Vinayaka University. She has more than 30 years of experience as an educator. She began her teaching journey with the pre and primary level and has been exceptional in preparing and delivering lessons to a range of classes of different ages with effective classroom management skill. Later, she shifted to educational administration and had been associated with different schools of repute as a Principal. She is presently enjoying her stint as a Principal effectively spearheading the administration of L.R College of Advance Studies in Delhi.